WOWZA another month bites the dust.. Here we go again this months Top 5!
1.Mac Prep & Prime Skin – I'm actually not one to use a primer and my sister gave me this as a present! I haven't put it down since, i love the way my skin feels and looks straight after application even without makeup it leaves a light glowy base! Its safe to say i am obsessed!
2.Vasaline Spray & Go moisturizers, I have only had the coconut one and seriously i couldnt recommend it enough, if your like me and hate the day to day chores of being a woman like moisturizing then you will appreciate this just as much as me. Literally get out the shower dry yourself and spray it on, drys in seconds and leaves your skin feeling smooth and smelling beautiful!
3. Garnier Ultimate blends Shampoo & Conditioner (The Nourishing Repairer) This stuff is seriously a life saver, i really struggle with dead ends and dry hair and this shampoo and conditioner was sent down from the heavens to rescue me! It has given my hair a new lease of life and at such an affordable price i had to share with you all!
4.  Tesco tortellini pasta (Spinach & Ricotta) weird to include in a monthly favourites blog post right? I know, but OMG dont knock it till you have tried it. I have literally had this about 8 times for dinner this month, serves two people! add rocket on the side and some french dressing, BOBS your uncle! you can thank me later 😉
5. Last but of course not least My black tassel strap slouch bag from River Island, I have been loving this bag using it everyday, so comfortable on your arm and its honestly like Mary poppings bag i can fit my whole life in there! I usually switch up my bags daily but this one has been a strong contender for the majority of the month!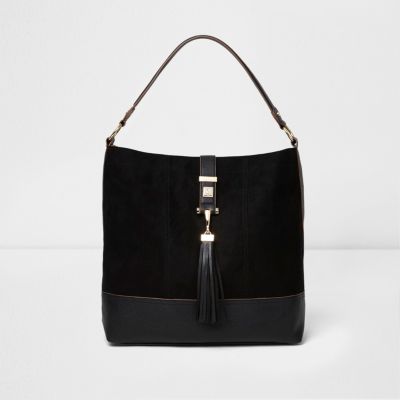 There you have it my top 5 for November, Hope you enjoyed it!
Let me know if you have tried any of the above and what you thought of them? Id love to know your opinions.
Thanks for reading!
Much Love,
Melissa Offord XO